Nigerian rower, Chierika Ukogu has qualified for the semi-final of the Women's Single sculls rowing event in Rio 2016 Olympic Games.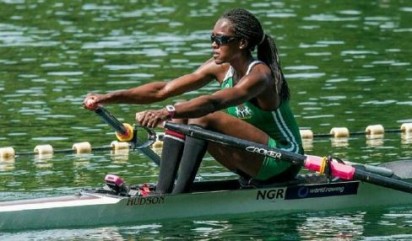 Ukogu finished fifth in Quarterfinal 3 and although she was initially ruled to have been knocked out, the Nigerian was called back.
The 24-year-old will now compete in Semifinal C/D 1 scheduled for Thursday, August 10.
Ukogu, who is the first Nigerian to represent the country in rowing, is a graduate of Stanford University and trained with the US team before the Rio 2016 Olympics.
In an interview she had before the Olympics, Ukogu said her goal has always been to represent Nigeria in the Olympics.
"It is my ultimate goal to be the 1st Nigerian to row at the Olympic Games," she said.
"Heading into Rio, it's a really wonderful opportunity for Nigeria. This is the first time we've had an athlete at the Olympics in the sport of Rowing."
Ukogu makes waves in rowing on Vanguard News.