American-born Nigerian professional rower, Chierika Ukogu made history on Tuesday after qualifying for the semifinals of rowing at the ongoing Rio 2016 Olympics.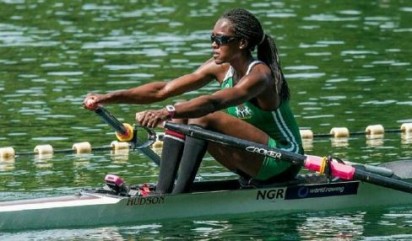 Following the outcome of the results which saw the 23-year-old Stanford grad and soon-to-be medical student to the rowing semi-finals,sport enthusiasts in Nigeria have since taken to the social media to celebrate her progress.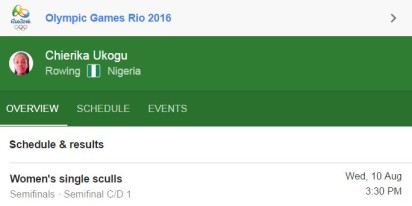 Social media agog as Nigeria's first Olympic rower, Ukogu qualifies for semi-final on Vanguard News.