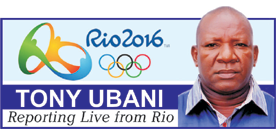 Maurice Greene knows the terrain of the Olympics as much as any aspiring athlete in the world of track and field.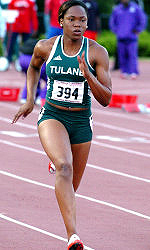 He is among the super star former athletes who are here guiding athletes to meet up with their Olympic dream.
The former star who won four Olympic medals and was a five-time World champion said that anything is possible in athletics and as such would not predict on the fortunes of Team Nigeria.
'Its difficult for you to predict. Anything can happen in athletics. It is only when they hit the tracks that one can now predict. So let's wait and see', the ambassador for IAAF and a TV personality said at the Games Village.
Gloria Asumnu agreed that it was difficult to make promises knowing that anything could happen.
''All I can say is that we are working hard to do good''.
Maurice Greene, Asumnu won't make promises on Vanguard News.