By Dapo Akinrefon
WARRI—THE Udu Traditional Council, the apex traditional authority of the Udu people of Delta State, has advised the Federal Government to jettision the idea of concessioning the Nigeria Iron Ore Mines Company, NIOMCO, to Global Steel Holdings Limited which it accused of being a failed firm.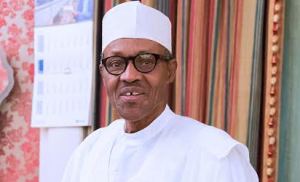 The community said that the plan to concession the company to Global Steel Holdings Limited was a step in the wrong direction.
The Udu community, in a petition addressed to President Muhammadu Buhari, urged the Federal Government to rethink its move on account of the precedence the Indian company left behind while in charge of Delta Steel Company.
The letter, by Udu Traditional Council, an umbrella body for all indigenous ruling body in the area, noted that it aims to bring to government notice the strong reservation of the host communities over the alleged plans by the Federal Government, through the Ministry of Solid Minerals, to concession NIOMCO at Itakpe to Global Steel Holdings Limited GSHL, former (through BPE) investors at the old DSC.
According to the host communities, "It is our contention that the unfortunate antecedents of GSHL when the company held sway at Delta Steel company (Aladja Steel Complex), are not conducive for any form of business partnership in Nigeria, at least not just now. The history which includes, amongst others: the unsuccessful administration of the Aladja Steel Complex, the running aground of same, the accruement of monumental debts for the company and consequently the Nigeria community, the subsequent abandonment of the Steel Company, and the court case between them and our country abroad, should be enough grounds for blacklisting the firm.
"Secondly, NIOMCO is the only visible source of raw materials for the Nigerian Steel Sector- both Delta Steel and Ajaokuta steel companies. Concessioning NIOMCO to this Indian firm therefore clearly spells doom for the entire Nigerian Steel industry as it means not only tying the fortunes of the Nigerian steel industry to a known failed firm, but also to the whims and caprices of a known debtor who has vamoosed once and may again.
"This planned concessioning is the fears highlighted above and to avoid a repeat of the abysmally woeful performances which characterize the management of GSHL globally.
"Indeed, the circumstances under which this Indian company vamoosed and abandoned DSC, the stories surrounding the intervention by AMCON with the scarce funds of Nigeria to enable the new investors come on board the Nigeria Steel Industry are too green to be forgotten, or ignored so soon."
Jettison plan to concession NIOMCO, community tells FG on Vanguard News.