The Kano state government has concluded arrangements for the construction of roads totaling 500km across the state as part of plans to enhance rural mobility.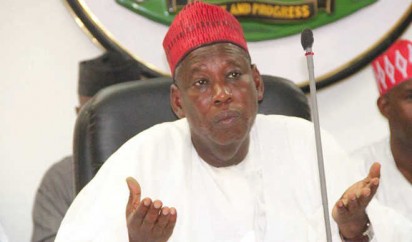 Gov. Ganduje, who spoke while inspecting on-going construction of the 18km Minjibir-Ungoggo road, explained that the initiative would facilitate linkages between many communities in several local government areas of the state.
He said that "besides, several hard-to-reach parts of the state would, by this development, have the opportunity to take their farm products to large markets while jobs would be created for our teeming youth".
The Governor said that the projects would be executed mostly through direct labour as the government has directed that all its abandoned heavy plants be repaired in preparation for the work, explaining that so doing would save the government the cost of in hiring companies, since it has the professional manpower to do the jobs.
Governor Ganduje promised that government would pay keen attention to ensuring that the agencies assigned to do the road projects execute jobs that would stand the test of time.
Specifically, he advised the people of Minjibir and Ungoggo local government areas to cooperate with KARMA, the state agency handling their road project to ensure its speedy completion.
Ganduje to open rural area with 500 km road on Vanguard News.