By Soni Daniel, Northern Region Editor, Henry Umoru & Omeiza Ajayi
ABUJA — Sacked Chairman House, Committee on Appropriations, Abdulmumin Jibrin, yesterday, took more evidence of budget padding by the speaker and four other principal officers to the Department of State Service, DSS, with a plea on the agency to probe the embattled speaker.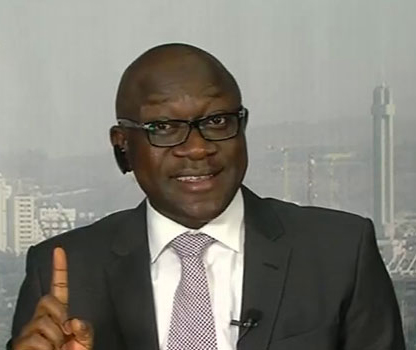 This came as Vanguard, yesterday, learned that the  Economic and Financial Crimes Commission, EFCC, has beamed its searchlight on the Senate Committee on Appropriations, following developments in the House of Representatives on the issue.
Jibrin's action, Vanguard learned, was to tighten the noose on Dogara, who is believed to have mobilised majority of  members of the House to back him and ward off any threat to his coveted seat.
During the visit, the ex-chairman is said to have made damning revelations against Dogara, who he said had undermined President Muhammadu Buhari's anti-corruption war by padding his first ever budget to the tune of N281 billion, taking over N9 billion to his Bauchi State constituency alone.
For that reason, Jibrin urged the DSS to take necessary steps to bring Dogara and his accomplices to justice to serve as a deterrent to others and save future budgets from padding.
The report of Dogara by Jibrin to the DSS runs foul of the clampdown on him by the leadership of the All Progressives Congress, APC, which barred him, last week, from speaking to the media or any other group on the matter.
But a defiant Jibrin accused two unnamed APC governors and three powerful former House of Representatives elements of working to save Dogara from prosecution.
Jirbin said the offence committed by Dogara was too grievous to be brushed aside, saying he would not stop exposing him so as to be punished.
Fresh allegations
In new allegations, which he presented to the DSS, Jibrin asked Nigerians to ask Dogara why he was taking N25 million every month from the accounts of the NASS.
He said: "Let me make further revelations here. In addition to the allegations I already made, the anti-corruption agencies should ask Speaker Dogara why on earth he collects N25 million every month just to spend it the way he wants.
"They should also ask him to provide proof of how he is funding his farm in Nasarawa State which was just few hectares six months ago and now miraculously expands to about 100 hectares with new buildings and state-of-the-art equipment worth millions as well as the mansion he has suddenly built in Wuse II within six months."
I stand by my allegations —Jibrin
Jibrin said he stood by his allegations that Dogara bribed lawmakers to secure a vote of confidence in order to perpetuate himself in office despite growing calls for his resignation. He also repeated claims that his life was in danger, saying Dogara and others were out to "kill" him because of their "vested interest."
He said: "It is a fact that all the members that signed for Dogara's vote of confidence collected money in a shameful and disgraceful exercise, and despite that the consensus remains that the Speaker must step aside and face external investigation.
"I believe Speaker Dogara, the 12 others and some vested interest within and outside the House want to kill me. I no longer feel safe. I have carefully followed their desperation to suppress what will go down in history as the biggest corruption case in Nigeria.
"I have prepared myself for any eventuality. I have spoken to my mum and dad extensively during the weekend. I have prepared my family. I have handed over a handwritten note and documents to a popular SAN, a man of integrity and other persons that I believe will lay it bare even if they succeed in killing me."Timi Frank lambasts Jibrin for flouting party's directives
Meanwhile, Deputy National Publicity Secretary of the APC, Comrade Timi Frank, has berated the sacked Chairman of Appropriation Committee in the House of Representatives, Abdulmumin Jibrin, for flouting the party's order to desist from further public utterances regarding the budget padding scandal in the House.
Jibrin had in his latest tweets, accused the Speaker, Yakubu Dogara, of conniving with two serving governors and four ex-lawmakers to block his access to President Muhammadu Buhari in order to explain his side of the story.
Frank, in a statement issued, yesterday, in Abuja, accused Jibrin of lack of respect for the Senator Shuaibu Lawal-led committee empowered by the party to look into the issue.
He said:  "It is now obvious how disrespectful, mannerless and desperate Hon. Jibrin could be even to the leaders of our party which include the Deputy National Chairman (North), National Secretary, National Treasurer and others who have been sleeplessly working to ensure that peace returns to the House.
"But if Hon. Jibrin does not have respect for Speaker Dogara as a person, it is expected of him to respect the office of the speaker, the number four citizen of our party and the country. Jibrin should also be told that he has clearly shown disrespect for President Muhammadu Buhari who is the leader of our party by this singular act.
"It is high time Hon. Jibrin kept quite and stopped this public show of shame before his excesses will be made known to Nigerians and the whole world."
Frank reminded Jibrin that "his continued show of shame does not only stop at him but has great negative impact on the party, its members and the President Muhammadu Buhari-led government.
"He should also be aware that disobeying the party in this manner may attract sanctions if the party deems it fit."
EFCC begins probe of Senate Appropriations C'ttee
Meanwhile, the EFCC has beamed its searchlight on the Senate Committee on Appropriations.
Vanguard gathered, yesterday, that the EFCC had  begun investigation of the alleged padding of 2016 budget in line with allegations contained in the petition by Jibrin.
It was also gathered, yesterday, that the EFCC has decided to probe the allegations and get to the roots of the matter, just as it has decided to launch investigations into the possible involvement of the Senate Committee on Appropriations in the alleged padding.
Vanguard also gathered that some preliminary findings by the EFCC team indicated that there was the urgent need to beam its torchlight on the activities of the Senate Appropriations Committee.
The committee would be investigated for alleged insertions amounting to about N5 billion in some Ministries, Departments and Agencies, MDAs.
Chairman, Senate Committee on Appropriations, Senator Danjuma Goje, could not be reached, yesterday, as he did not pick his phone or reply to text messages on the development.
Budget padding: I stand by my allegations -Jibrin on Vanguard News.