By Song Daniel, Norther Region Editor
After many months of allegations and counter allegations over the padding of the current year's budget, the Economic and Financial Crimes Commission, Tuesday, began a holistic investigation into the matter.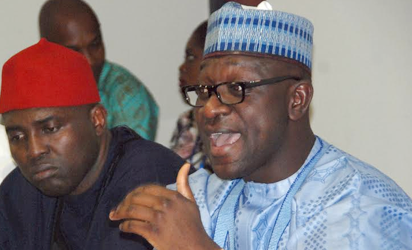 To set the ball rolling into probe, which is likely to lead to the falling and rising of some key actors in the NASS, the anti-graft agency interrogated the former House Appropriation Committee Chairman, Abdulmumuni Jirbin, for eight hours, trying to establish the veracity or otherwise of his allegations against the leadership of the House of Representatives.
Jibrin is contending that the Speaker of the House of Representatives and four others connived and injected illegal projects worth N281 billion into the budget, a claim denied by the accused.
More details soon
Budget padding: EFCC quizzes Jibrin on Vanguard News.