By Peter Ofili
The Federal Government has been advised to consider the appointment of a new leader for Boko Haram, Sheikh Abu Musab Al-Barnawi as a very serious and dangerous development in the ongoing war against terrorism and insurgency.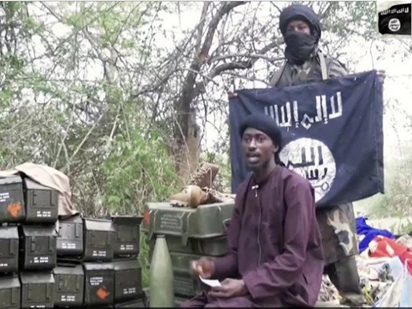 President of Association of Industrial Security and Safety Operators of Nigeria, , AISSSON), Dr. Onah Ekhomu said in a statement that the strategic leadership appointment should be considered a direct threat from ISIS. Consequently, the Federal Government should urgently direct the intelligence agencies, the military, law enforcement and citizens to be on full alert to avert spectacular terrorist attacks on Nigerian soil. He said that the making of a leadership change for Boko Haram signalled a much closer relationship between BH and ISIS than was previously believed to exist.
"If ISIS gets to appoint senior leadership for BH, then they are probably running the Nigerian terror group as a local franchise," he said.
"Strategic decisions such as leadership appointments are made by the spiritual leader of a terrorist group. In other words, the appointment of Al-Barnawi might have been made by ISIS leader Sheik Abu Bakr El-Baghdadi himself", he added.
Ekhomu noted that under the leadership of Sheikh Abubakar Shekau, Boko Haram caused over 30,000 deaths in Nigeria. He advised the military to remain focused and on high alert.
He said "there are strong indications that Boko Haram is re-strategizing, not surrendering. We should all be concerned about lone wolf attacks (such as suicide bombers) and wolf pack attacks which ISIS is very good at."
He urged the Federal Government to soft-pedal on the hasty release of so-called repentant Boko Haram fighters, saying that "we could be recycling captured terrorists back into the battle-field".
According to the security expert, since the armed conflict is still ongoing, captured terrorists should be considered "prisoners of war."
New leader for Boko Haram portends danger— Onah Ekhomu on Vanguard News.