•Gives reason for his anti-corruption war
•Says billions of Naira have been recovered
By Levinus Nwabughiogu
Following the incessant clashes between herdsmen and farmers across the federation, President Muhammadu Buhari has said that his administration would not tolerate any acts of banditry and criminality. He said that the security agencies in the country had been mandated to adequately deal with such act as it was capable of truncating the peace of the country.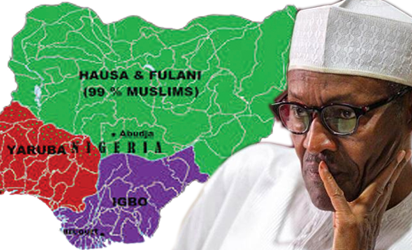 It will be recalled that there had been frequent clashes between fulani herdsmen and farmers in many States particularly in Benue, Enugu, Adamawa, Ekiti which claimed several lives.
There had been a growing impression in some quarters that President Buhari had not come all out to condemn the herdsmen and find lasting solution to the problem despite ordering the security apparatus of the country to quell the clashes which they always fail to do.
But speaking yesterday at the graduation ceremony of the National Defence College, NDC,  for Course 24 in Abuja, the president said his government was out to deal decisively with the matter. He also said that steps were being taken to rebuild the insurgency ravaged north east and tackle the emerging issues of restiveness and bombing of oil installations in the Niger Delta.
He said: "On the matter of Herdsmen/Farmers clashes, I wish to state that this Administration will not tolerate or condone acts of banditry and criminality, under any guise. As such, our security agencies have been mandated to deal with such acts decisively.
"Let me state that this Administration has been working assiduously in conjunction with our local and international partners, to rebuild damaged communities in North East part of our country.  Similarly, we are committed to tackling the issues of underdevelopment and neglect in the Niger Delta area. This is a priority we have set before us and we intend to make appreciable gains in correcting the ills of the past in the Niger Delta by assuaging inherent grievances."
The president also reiterated his pact with Nigerian upon his assumption of office, saying he was still committed to securing the country, improving the economy and fighting corruption. To this end, the president said his administration had recover billions of Naira from individuals and organizations.
"You will all recall that on being sworn into office on 29 May 2015, I outlined certain core areas of our national life that require immediate intervention, some of which I would like to reiterate here today. First, we should seek to secure the country, improve the economy and fight corruption. As it is, this is our unfinished business from the past and dates back to the creation of our republic, yet to this day, corruption and poverty remain our main national problems.''
Herdsmen/Farmers clash: I won't tolerate acts of criminality- Buhari on Vanguard News.