By Rotimi Agbana
During the week, veteran afro-beat singer, Femi Kuti, and his siblings, Seun and Yeni Kuti, took time to pay tribute to their late father and afro-beat legend, Fela Anikulapo Kuti.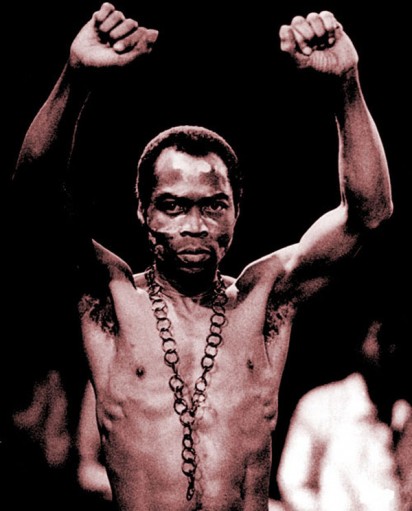 The three siblings took time to eulogise and pay tributes to the late legend 19-years after his death. While celebrating their late father who is remembered for his timeless, fearless and unapologetic musical satires of the ruling government during his lifetime, they took to their social media pages to pen soul touching tributes to the late afro-beat legend.
"19-years since the passing of our late father, Fela, we love you, we miss you very much" Femi Kuti wrote.
Yeni reminisced on the travails of late Fela in a touching Instagram post.
"19-years ago, our icon father, leader and father of the nation left the world stage. He lives in us forever and continues to guide and protect us. That is why Nigeria didn't go to war against all predictions. Rest in peace Fela, we miss you. The powers that be beat him mercilessly. Fela, they can't touch you now, useless people", she lamented.
Seun was not left out as he also eulogised Fela.
"19-years a god, 19-years an Orisha, 19-years an ancestor." He went further to boast about the success and continuation of his late father's band which he now heads. "And by the way, the Egypt 80-band is still kicking ass", he boasted.
Femi, Seun and Yeni Kuti pen tributes to Fela on Vanguard News.