Former President Goodluck Jonathan on Friday, left Nigeria for Zambia, where he is billed to lead the African Union Elections Observation Mission, AUEOM, in the country's election scheduled take place on October 11, 2016.
Recall that former President Jonathan also led a 33-nation observer mission to the Sunday, October 25, 2015 General Election held in Tanzania.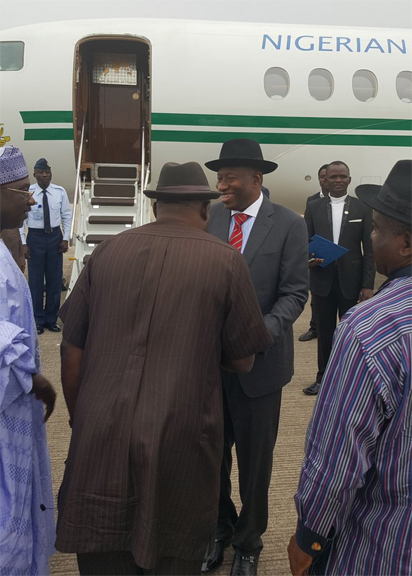 Breaking: Jonathan heads for Zambia to lead AU elections observer mission on Vanguard News.