Multiple fibroid give way to a baby
Mrs Comfort Akanle: "I have been believing God for the fruit of the womb for seven years and doctors said I have multiple fibroid which must be operated upon before I can conceive. We deposited N50,000 for the surgery but the doctor to perform the operation failed to turn up.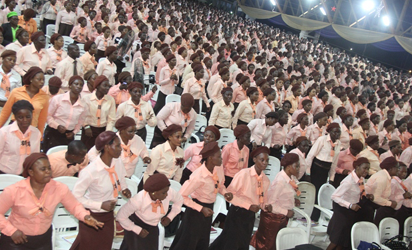 I attended the Holy Ghost service in September, 2014, and during the service, Daddy G.O. said God will give someone a new womb. I claimed it. I went to see the doctor by October and told him that I was pregnant, he did not believe it. I delivered my baby in June.
Husband healed of 17 years cancer of the nose
Deaconess Deborah Umukoro from Edo Province 6: "My husband had cancer of the nose since 2004. I wrote to Daddy and Mummy G.O. during the women's conference in February 2016. After that I had a dream where Daddy G.O. prayed for me. I woke up and prayed for my husband. I received a text from Daddy G.O. that God has healed my husband. We went for a test, and it was confirmed that he has been healed.
Wife delivered from six years mental challenges
Bishop Jessey of House of Excellence Church, Togo: "My wife was mentally challenged for six years and the issue divided my church into three camps. I attended Daddy G.O's 70th birthday with my wife and Daddy made a prophetic declaration that: "The fire that is burning in your family has ceased and your joy will know no bound." I claimed it. My wife's case which has got to a level that she used to sleep in public places, received a miraculous healing.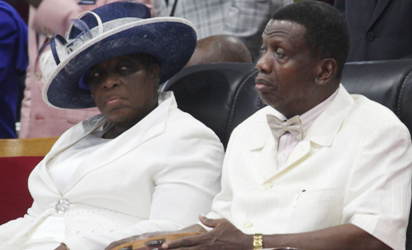 God gave her a new ankle
Pastor (Mrs) Vera Icheke of RCCG, Victory Centre, Lincoln, United Kingdom: "I attended the 2015 convention, I visited my mother after the convention before I left for United Kingdom. I had a fall and before I knew it, my left leg had swollen. I traveled to UK, went to hospital and I was given crutches and the doctor said I will not be able to walk normally with my legs for the rest of my life. The doctor said he will perform a surgical operation and place a screw on my left leg to assist me.
Before the operation, I tied an anointed handkerchief that was blessed by Daddy G.O. on the leg, on the day of the operation, I was taken to the theater where I met 17 doctors, the leading doctor stopped and said he is seeing something miraculous, the broken ankle bones have joined and there was a new ankle".
Testimonies at RCCG 64th annual convention on Vanguard News.