BY CHARLES KUMOLU
Northern Nigerian Students' Association, NONSA, has urged the President Muhammadu Buhari-led Federal Government not to restrict its investigation of alleged budget padding to those accused of doing so, noting that the former Chairman of House of Representatives Committee on Appropriations, Mr. Abdulmuminu Jibrin should be thoroughly probed.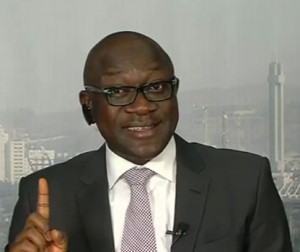 It also said the timing of the allegations against the members of the House by Jibrin, suggested that the latter may not have been influenced into doing that by patriotic feelings.
Briefing newsmen on Thursday, in Sokoto, President of NONSA, Comrade Basheer Gorau questioned why the allegations were made after the whistleblower had been relieved of his position as chairman of Appropriations Committee.
His words: "The allegations made by Hon. Abdulmuminu Jibrin is quite surprising because he was the head of the committee. However, Jibrin as the former chairman of Appropriations Committee is constitutionally in charge of the budget and whatever ever happens to it, he should be able to tell the teeming population of Nigerians how the budget was padded.
"Jibrin as chairman of the Committee on Appropriations for one year failed to raise his allegations against the principal officers until he was removed, that shows that his intentions are not in the interest of the nation.''
BUDGET SCANDAL: Investigate Jibrin, Northern students tell Buhari on Vanguard News.