Leicester City got  a baptism of European big time football  from FC Barcelona in a friendly match Wednesday night. The Spanish giants beat the English champions 4-2 at the International Champions Cup in Stockholm, Sweden.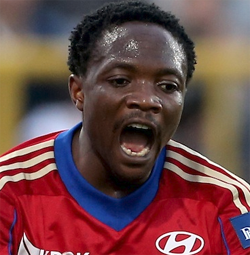 Musa who replaced Leicester's top scorer Jamie Vardy in the second half scored in the 47th and 67th minutes. "I thought we had a good game," Musa told Leicester City Television.
"I felt very happy scoring the two goals but I thought we could have done more. "We have to continue working hard to achieve what we know we can. "In the second half, we were very strong. "We could have equalized in the second half but that's football.
Leicester face an uphill battle to retain their Premier League crown, and will be playing in their first-ever Champions League this upcoming season.  Having a burner like Musa to help take the burden off the likes of Jamie Vardy & Co. could go a long way to the Foxes having another surprise season.
Brace against Barca thrills Musa on Vanguard News.